✅ Free Shipping Worldwide
✅ Order Processed Within 24 Hours
The Power Knee-Pro™ Power's Legs are the world's first carbon spring-loaded knee brace that allows you to squat and stand easier, walk lighter, and lift heavier, all while keeping you 100% safe. Reduce existing knee pain, protect against injury, and enhance your performance.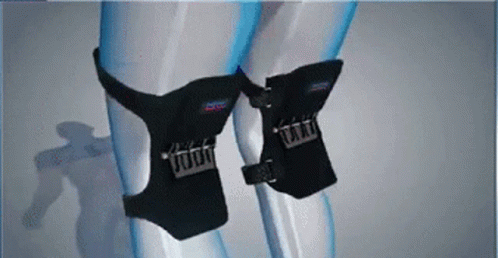 Will these fit my knees?
Yes! One-size-fits-all. The length of the brace and both upper/lower straps are fully adjustable.
*Package comes with 2x Power Knee-Pro™ braces – one for each knee
WHY DO I NEED THIS
Would you like to stand easier, walk lighter, and lift heavier than ever before?
The Power Knee-Pro™ function's as a shock absorbers for your legs and knees, allowing you to bounce back to life and spring into action.
The brace provides optimal support and stability for those with knee pain, sprains, and strains, including ACL/MCL injuries, inflammation, soreness, and tendinitis.
Don't already have knee pain? Let's keep it that way! The brace protects your knees and enhances your power like never before. It's not just a recovery tool, it's a performance tool. 
The Power Knee-Pro™t lightens up to 40kg (88lbs) of pressure from a person's own weight. It's like walking on the moon. Your legs have never felt so light.
Standing up has never been so easy. Put the pep back in your step and enjoy the freedom to go anywhere and do anything.
Proven to reduce knee pain and improve performance within 30 days

AS SEEN IN